meet our 2018 festival adjudicators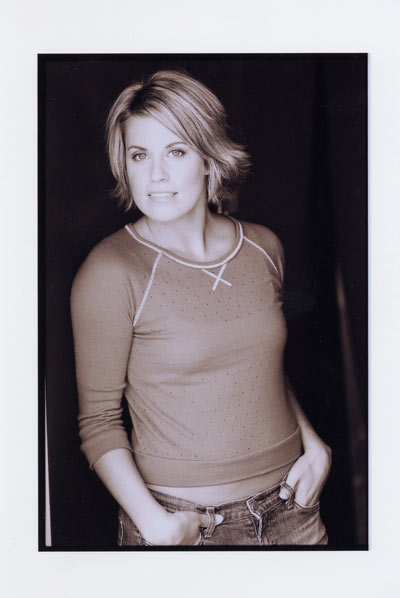 COLLEEN
Colleen grew up dancing in Ontario where she trained in jazz, tap, ballet, lyrical, hip hop, musical theatre and modern. Colleen spent many summers training in New York City at The Broadway Dance Centre and the Edge in Los Angeles. While dancing professionally in Toronto she toured Canada with Alanis Morissette as a featured dancer. She also appeared on Much Music dancing for CeCe Peniston. After touring the world with Princess Cruises as a singer/dancer she moved to Las Vegas to perform at the MGM Grand and the Sands Hotel. Since settling in Vancouver she has danced for, and guest choreographed for the NBA's Vancouver Grizzlies. Colleen was proud performer at the Vancouver 2010 Olympic Bid. She has performed with Canadian stars Michael Buble, Lisa Brokoff, Farmer's Daughters and Collin James. Colleen has performed at Industrials for Electric Arts. Her travels have taken her to Japan for Volkswagen, and Africa and Dubai for Canadian Military Tours, where she performed for the United Nations. Colleen was a company member of Fusion Dance Company for three years with fellow company member Stacey Tookey. Colleen is currently a guest choreographer for the Source Dance Company based out of Harbour Dance Centre in Vancouver, and has taught Master Classes for the prestigious Canadian Dance Teachers Association. She is acting and choreographing in Vancouver's thriving Film and Television Industry, choreographing for Barbie, and acting in many television commercials such as Bata, AT&T, Brunswick Sardines and Avista. Colleen was cast as a dancer in the feature film: Fantastic Four- "Rise of the Silver Surfer". She is a well-known teacher, choreographer, and adjudicator across Canada. She has adjudicated for Terpsichore, Dance Power, Dancing from the Heart, Dance Invasion, Burn the Floor, Dance Evolution, Spirit of Dance and Peak Invitational. Colleen has been the choreographer for TEAM CANADA, where her senior dancers won at the IDO World Dance Championships. Her students and choreography have won numerous overall awards, such as winning first overall at the Peak Provincials out of over 5000 dances. Colleen is the founder of Collsummerdance which is a summer dance camp for children ages 5 to 8. This dance camp which is located in North Vancouver has doubled in size since inception. Colleen is recognized for her positive, high energy classes. She is able to ensure that dance is always fun no matter how hard you are working! Her passion now is inspiring young dancers to dance from their heart, and celebrate their individuality. As a mother of two, her main focus is understanding that every student is someone's child and should be nurtured, and provided an environment where they feel secure to be their authentic self.
Scott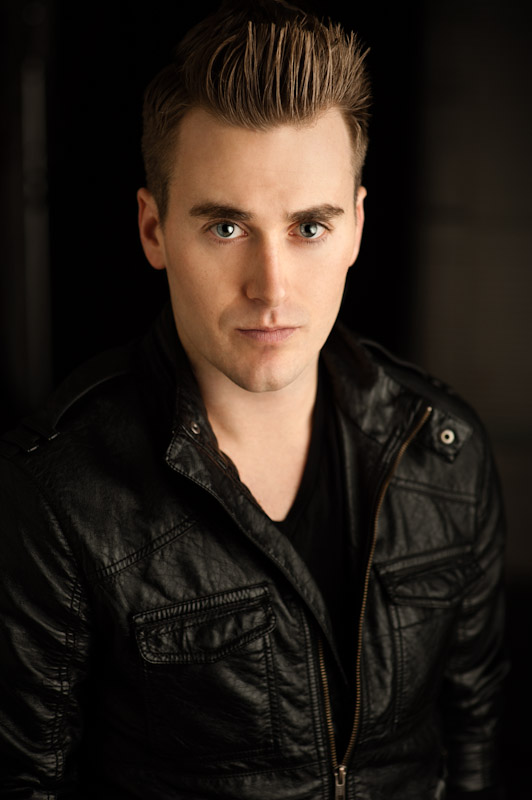 SCOTT
Scott has had an extensive career to date working both as a dancer, singer and actor in theatre, film and television. He has played many roles which include Riff in West Side Story for the Vancouver Opera and Rainbow Stage, Fogarty in Chicago, Mike in A Chorus Line as well as Tulsa in Gypsy, Neleus in Mary Poppins and Scott in the Producers for the Arts Club Theatre Company. He was a dancer for 7 seasons for the Vancouver based contemporary company Wen Wei Dance as well for Company 605, Move and Radical System Arts which led him to perform in many Canadian, American and European Dance Festivals. Scott was a principle tapper/dancer for Tokyo Disney Sea's opening of Encore as well as one of the principle tappers for the opening ceremonies of the 2010 Vancouver Winter Olympics. He has taught all across Canada as well as in Korea and has worked with such names in the dance world as Stacey Tookey, Adam Shankman, Paul Becker, R.J. Durell, Simone Orlando and Kathleen Marshall. Scott has trained in many genres of dance and has performed them all professionally which include roles in Nutcracker, Award Shows, Vancouver NBA Dance team, Theme Parks, Cruise Ships and in films/tv shows such as Reefer Madness, Dudley Do Right, Once Upon A Mattress, Totally Awesome, Spectacular, Psyche, Hellcats, The Flash and Once Upon A Time. He can be found as a faculty member for Groove Street Productions.
Alexis Whatley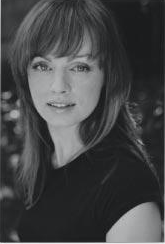 ALEXIS
Alexis' journey in dance started in Edmonton then led to further training in Vancouver, Toronto, Los Angeles and New York. From there, her career in the performing arts has seen her both on and off the international stage as a dancer, choreographer, instructor and adjudicator. She has had the privilege to work with such companies as Princess Cruise Lines, Legends Alive, Champagne Entertainment, David Atkins Enterprises of Australia (2010 Winter Olympics Closing Ceremonies with Michael Bublé) and the CFL's BC Lions dance team, the Felions. Currently she is a regular adjudicator for various dance competitions held annually in Alberta and is the coach and choreographer for the NLL's uber-talented Vancouver Stealth dance team, the Bombshells. Alexis resides in Vancouver where she is recognized as an energetic and humorous instructor, sharing her experience and enthusiasm with dancers of all ages.